Author Reading of First Cause by Paul West
Admission to the event is a donation of 10 dollars. 
Guests who donate 25 dollars will receive a copy of the novel.
Contact Keren Or
info@keren-or.org
212-279-4070
When
Sunday October 21, 2012 from 2:30 PM to 5:00 PM EDT
Where
Swift Hibernian Lounge
34 East 4th Street
Noho, NY 10003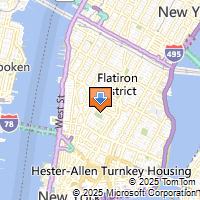 Driving Directions
About the Book:
 First Cause: A Novel About Human Possibility is a genre-bending futuristic

thriller, with a diverse cast of characters and a strong female protagonist, that compels the reader forward while inspiring critical thought. Its literary influences include, but are not limited to, Margaret Atwood, George Orwell, Sinclair Lewis, Octavia Butler and Ursula LeGuin.
About the Author:
Paul West was born and raised in New York City; he currently resides in Harlem, where he has lived for much of his life.
After graduating from NYU with a B.A. in History, he worked in the education and nonprofit world for many years before switching lanes and working in advertising and then fashion. First Cause was conceived as a screenplay idea in the early 1990s, when West was still an undergraduate; he shelved the project for nearly a decade, and began work again in 1999. Paul West is a sports enthusiast, a student of people, a lover of music, a voracious reader and a fervent believer in human possibility.